Know the product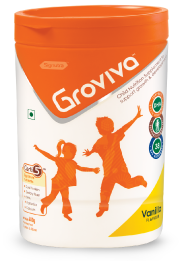 GrovivaTM is crafted with high quality ingredients in just the right amounts to match the local nutrition guidelines for children.
It is a scientifically formulated nutritional supplement with 38 key nutrients to support daily nutrition in children.
It provides high quality proteins with Protein Digestibility Corrected Amino Acid Score (PDCAAS) 1. Protein contributes to the maintenance and growth of bone and muscle mass.
Certi5TM signature nutrients in GrovivaTM are:
Dual Protein - Soy Protein Isolate (SUPRO®) and Milk Protein with all essential amino acids which are building blocks of protein for growth in children 1,2
Dietary Fiber - Soluble and Insoluble fiber supports bowel movement and helps meet daily fiber needs 3
DHA - Supports the normal brain development 4
Probiotics - Lactobacillus acidophilus NCFM and Bifidobacterium lactis HN019 support immune function and prevent harmful bacterial growth in the gut5,6
Calcium - Contributes to normal growth and development of bone 7
To know more about the important role of Certi5TM signature nutrients in your child's health,


View the 360° product shot
Click on the product to zoom in.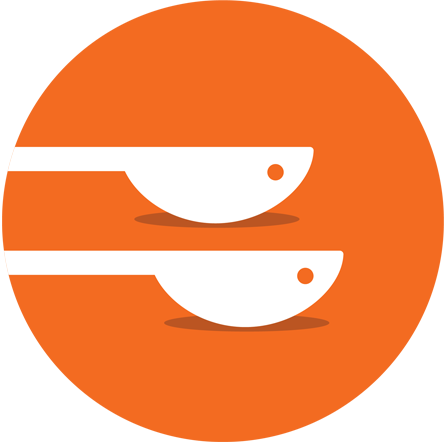 Recommended usage
Give your child 2 levelled scoops (30g) of GrovivaTM prepared with lukewarm water/milk, twice a day, along with the regular diet for complete nourishment and optimal growth.
Available in
Vanilla flavour (200g & 400g Jar).
Chocolate flavour (200g & 400g Jar).
Mango flavour (200g & 400g Jar).
Strawberry flavour (200g & 400g Jar).
Ref: 1. Effects were seen on consumption of 1 x 1010 CFU/day Lactobacillus acidophilus NCFM (Leyer GJ, et al. Pediarics. 2009. 124:e172-9) and 2-5 x 109 CFU/day Bifidobacterium lactis HN019 (Hemalatha R et al. European Journal of Nutrition & Food Safety 2014, 4(4):325-341) in individual studies.
1. J Nutri Sci Vitaminol 2015;61:S192-4.
2. J am coll nutr. 2009; 28 suppliment:4645-4725
3. Am J Gastroenterol.2013;108(5):718-727.
4. EFSA Journal 2010;8(10);1734.
5. J Clin Gastroenterol 2006;40(9):776-83.
6. Pediatrics. 2009; 124(2); e172-9
7. EFSA Journal 2008;826:1-11